The proprietors of Upplets are a local couple with a strong connection to Uppingham and both involved in many aspects of the town. Mark, a local businessman and councillor amongst many other things and Amanda, a member of the local Women's institute.
Uppingham is a great place to stay with many events on all year round. Whether you are visiting family, attending an event or function or simply on holiday, at Upplets we have created your home from home.
Need to know more about Uppingham and the surrounding area? Take a browse through our In and Around Uppingham page. To see more about the town house, please take a look at our The Town House page.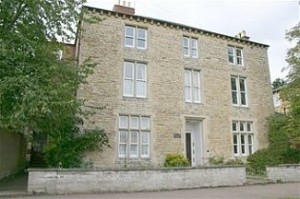 We had a warm welcome from Mark despite arriving later thn planned. Within Uppingham the house was easy to find and parking just outside the back entrancewas handy. The flat is well equipped, warm and comfortable. Being centrally situated we could walk round the shops with our 3 year old. We enjoyed our 3 nights here and would certanly recommend to others.
Helen
Guest
We had a great night stay ion the apartment, which was absolutely lovely - warm, cosy and very comfortable. The location is perfect and I would highly recommend staying here toanyone.
Janette
Guest